Check out this site for options on keeping your dog (or other pet): 
http://www.wonderpuppy.net/canwehelp/index.html
Are allergies a possible problem?
Visit healthlabs.com and mention 'Animal Placement Bureau' to receive free dog allergy testing.
---
Place your dog yourself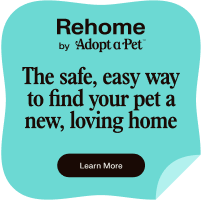 is another option for re-homing your dog.
---
If you have not found a resource listed above that can help you, please read the information below and then fill out the relinquishment application at the bottom of the page.
Please know that because the Animal Placement Bureau is an in-home foster organization we are almost always at capacity and we get surrender applications every day. We will do the best that we can to help you and your dog!
What you need to know:
When you release your dog to an animal rescue organization, you will sign away all of your rights to that animal. You will have no control over the placement of your dog, although we will do our very best to make sure to place him/her in an appropriate, happy and loving home.
If your dog came from another shelter or a breeder, their adoption clause often requires that they be returned to that organization. Please check with them before filling out our surrender form unless you have reason to believe that the dog would be in danger if they were returned.
There are many things that you can do to help make it easier to place your dog even before you fill out our application. You can:
Go to the vet and update his/her shots
Get a heartworm test, if your dog isn't up to date
Spay/Neuter your pet
Bathe and brush your pet, or have him/her groomed
Cut his/her nails
Brush up on your dog's commands (Sit, Down, and Stay are the most important)
Submit a good photo of your dog with the surrender application.  It is rare that someone offers to foster a dog without a picture provided.
APB will:
Place your dog in a loving foster home
Advertise for a new, forever home for your dog
Extensively screen potential adopters, including reference checks and a home visit
Follow up with adopters to make sure that s/he is adjusting well to their new home
Make a commitment to your dog that always take it back if s/he is ever homeless again
Click below to fill out a surrender application to place your dog with APB.
Please be honest about your dog and tell us both the good and bad about him/her!
All of the information that you provide help us to find a good foster and adoptive home for your dog.
Surrender Form